Yoga Ball Cover Functions and Features
Functions:
1. The yoga ball cover limits the expansion of the inner yoga ball, increasing the ball's firmness, and can be used as a chair.
2. The yoga ball cover can isolate the skin from the plastic yoga ball, which is good for health.
3. Execllent water absorption, stay away from sweat stains during yoga exercise.
4. It can be inflated directly after load the yoga ball into the cover. The yoga ball doesn't move when inflating.
5. Special fixed ring device to prevent the yoga ball from rolling.
6. Added hanging buckle to be used with the resistance tubes.
7. Easy to replace the resistance tube with different training levels.
8. Non-slip, anti-tear,increase fastness.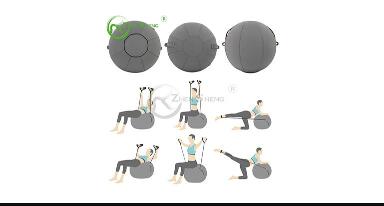 Features:
1. Load up to 150 kgs.
2. Simple but elegant greige and gorgeous colorful yoga ball covers are suitable for a variety of decoration styles,more beautiful and fashionable appearance.
3. The fabric is with excellent elasticity, more thicker and high density weaving process, skin-friendly.
4. The PU material is smooth, soft and comfortable, easy to clean.
5. Imitation cashmere material is skin-friendly, smooth, soft, comfortable and high resilience.
6. Special zipper design make it easy to disassemble, load , replace the yoga ball and cover.
7. Hidden the zipper perfectly, there is no sensation when sitting on the ball.
8. Double sewing, away from off – line.
9. The handles on the yoga ball cover make it easy to carry, can also be hung on the wall to save space.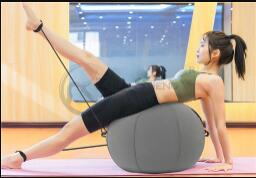 This article is from the official website of Shanghai Zhensheng Sports Goods Co., Ltd, you can click here if you want more information!