What will you combine to your new shower enclosure?
Currently, modern shower cabins are very minimalist and the least intrusive possible on the bathroom furniture market: real glass pieces that catch the eye. In short, the triumph of elegance.
But such sophisticated and functional simplicity does not necessarily mean that it cannot be combined with materials that can enhance it and, above all, allow to fully express one's personal taste to create a modern bathroom with a unique shower and distinctive.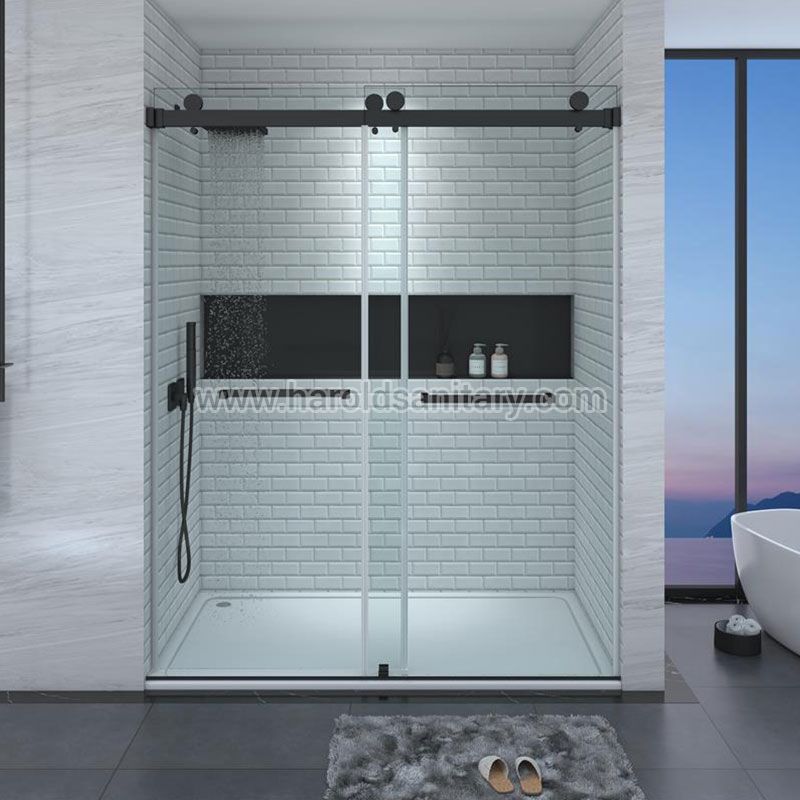 Harold offers a wide range of profiles that, together with the very high quality of materials and the guarantee of efficient and long-lasting performance, combine a variety of finishes and colors that take you from exclamation to another, from a " Wow" to a "look at this!"
Metallic, satin, shiny and opaque profiles, which cover the whole spectrum of the rainbow: from very current oxidized shades of black, bronze and steel, to more pop colors, golden proposals in the yellow and pink versions , up to the neutral choices of white, in its bright or matt versions.
And the customization game continues thanks to the creativity of interior designers, who always know how to come up with new ideas for furnishing the modern shower: think of the return of wallpaper, which in recent years has found a place in all corners of the house with fantasies of all kinds.
On the other hand, on the side of traditional solutions, for lovers of bathroom tiles there are ceramic masterpieces on the market and new proposals made with innovative materials, perfect for walls but also to create a combined shower tray and give the shower unit the appearance of a small relaxation room.
And if you want even more minimalism, consider resin which, like tiles, can be applied both to the wall and to the floor, enhancing the functionality of the shower enclosure, thanks to its extreme visual cleanliness.
If you have an irrepressible desire to renovate the bathroom with one of the endless possibilities that a Harold shower enclosure offers you, just click here. You'll be able to configure the shower enclosure according to your needs.