What is The Best Hard Shell Roof top Tents?
What is Hard shell roof tents?
Hard shell roof tents are often relatively easy to set up for camping. Don't want to invest in a campervan but hate the idea of sleeping on the ground? Then maybe one of these babies is for you. Many of these tents can be mounted on smaller vehicles and come with aluminium ladders so you can sleep away from bugs and critters on the ground.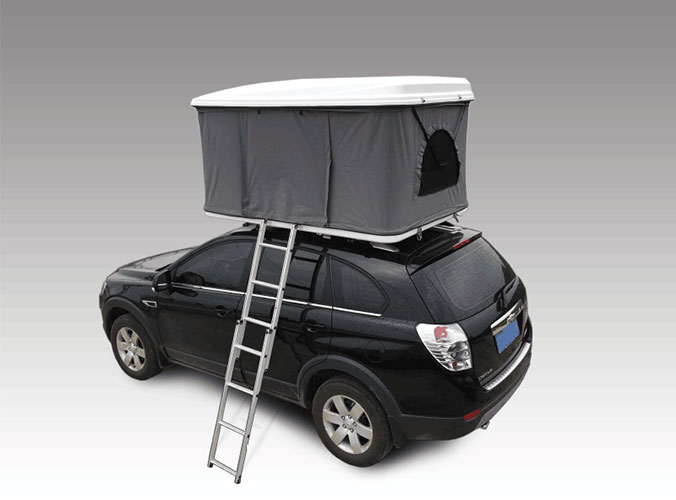 Pitching up is usually much easier than assembling a traditional tent, as the pop-up design can take less than five minutes to get ready for a weekend of fun. The tent retracts compactly at the end of the trip and can sometimes even accommodate some camping equipment. Prices may vary, but we can tell you that this option is much cheaper than the average pull of a campervan and much easier to set up and use. Here are some of our top picks for hard-shell roof tents.
Whether it's raining or snowing, a waterproof tent can be a great shelter for two people on the road together. High-density mattresses provide comfort while sleeping, and two windows and a door allow you to peek out and enjoy the view. We also love the versatility of this particular option as it can be used as a tent or even a cargo container! Whatever your adventure, one side will open up to create plenty of space for all kinds of gear. Pitching this tent takes an average of two minutes, so you'll be eating marshmallows and hot dogs by the fire in no time. Enhanced insulation will help you stay warm, while also reducing any noise that might keep campers awake at night. Last but not least, there is a seven and a half foot adjustable ladder to suit your needs depending on the height of your vehicle.
Roof top Tents Specification
| | |
| --- | --- |
| Model | Tallsail-51 |
| Open Size | 210x125x105cm |
| Sleeping size | 210x125cm |
| Body Fabric | Polyester Canvas rip-stop Mold resistant, UV protection, Waterproof PU coating |
| Shell | Fiberglass Gel |
| Mattress | 60mm thick high-density foam with removable/washable fabric cover(65mm and 70mm thick for option) |
| Ladder | Sliding adjustable aluminum ladder(telescopic ladder for option) |
| Installed Parts | 2 pieces C Channel+some stainless steel parts |
| Optional | Annex Room/Skylight/YKK zipper |
| MOQ | 10pcs(sample order is acceptable) |
| Shipping | Assist customer to arrange the shipping |
For something simple and economical, consider a multi-purpose leisure tent. Rooftop tents are more practical. Sun in the summer and anti-human vehicles and snow and frost in the winter. Some even have tents, trampolines, showers, changing rooms, baby playgrounds and other functions. Roof tents are ideal for outdoor leisure, fitness, camping and hiking, and are ideal for recreational equipment. Retractable roof tents are fairly simple and easy to pop up in a flash. The tent is not as time consuming as tent tops or tarpaulin sewing. It only takes a few seconds to convert one feature at a time. One is easy to get.