What is goji berry powder?
Goji berry powder is a powder processed from goji berries as raw materials, and goji berries have a common effect, red goji kosher into powder not only will not affect the effect, but can increase absorption and promote digestion. You can contact us for goji berry powder price.
Goji Berry Powder or Wolfberry Powder is made from juice of fresh Goji berry. It is rich in antioxidants such as vitamin A, vitamin C, iron, potassium and protein, Goji berry juice powder contains vitamins and minerals, so it boosts energy, supports the immune system, and helps maintain healthy bone and brain health. It has a very high nutritional value because it lowers cholesterol and protects the liver and skin, So the Goji Berry Powder or Wolfberry Powder has a positive impact on human health. It is water soluble and can be widely used in superfood such as beverages, dessert, ice cream, cake, cookie, candy, smoothies, seasoning etc.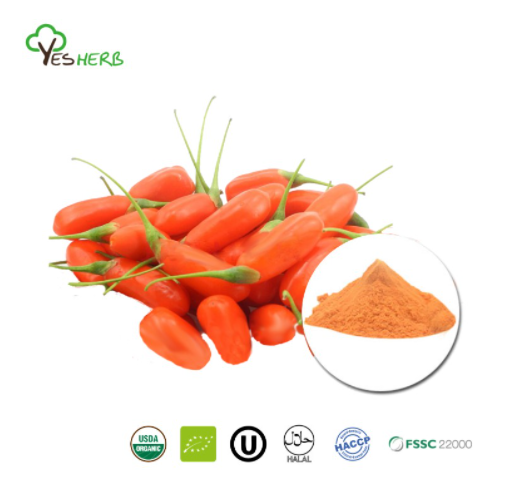 We select Goji Berry Powder or Wolfberry Powder from Ningxia, the birthplace of the world's goji and authentic origin, also China's main production areas and new varieties of goji breeding, the history of goji planting in Ningxia has been more than 600 years, unique geographical environment and climate provides the most superior natural environment for the growth of goji, Ningxia goji with bright color, big size, less seed, wonderful taste, is popular worldwide.