What is braided rope used for?
Braided rope, whether it's single strand or multi-strand, is widely known as the most durable rope. The braid craft reduces the stretch pressure of the rope and makes it thicker, ideal for many daily applications. As a leading rope manufacturer, Baron produces all kinds of braided ropes for you to choose from! Here are some daily uses of the ropes!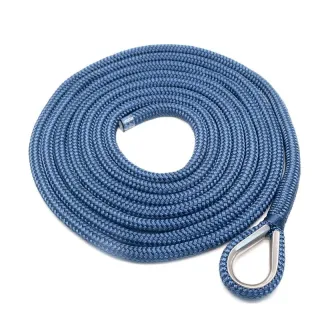 Uses of Braided Rope

The Braided Rope can be utilized in both industrial and non-industrial uses. Here are some applications that we apply the braided ropes in our daily life:
1. Towing Vehicles
Braided ropes are perfect tools for towing, heavy duty lifting and hauling. With unmatched resistance and protection from rot, these ropes are adaptable in tough environments and weather conditions. If you always drive far from home or travel everywhere on roads, it is necessary to keep strong braided rope in your car.
2. Wokout Recreation
If you are keen on workout, sports and recreation with kids, then braided ropes and cords are definitely helpful for you! The polypropylene material is anti-UV light and durable which helps them from fading when used outdoors, ideal for fixing up swings, hammocks, hunting, camping, backpacking, and other outdoor trips.
3. Decoration Crafts
Ropes made of sisal, manila and cotton are great for crafting and decorative purpose. They have low moderate stretch , commonly adopted for weaving, decoration, or putting together jewelry, DIY crafts, rugs etc. The skilled crafters can use them to create the perfect piece.
4. Pets, Colthline and Nets
A braided rope made from any material be it natural fibers, sisal or nylon would be perfect to take your pet dog for a walk. They come in some very attractive colors. The ropes are constructed using natural materials without harmful chemicals and plastic fibers. Moreover, they are also widely uesd for colthline and nets with fashionable style and colors to choose from.