What is a focusing lens?
What is a focusing lens?
The focusing lens is the last optical device in the laser path, before it hits the part. Its primary role is to focus the laser beam to a specific focal length (FL) - depending on the application. Therefore, the focal length - determined by the radius and curvature of the lens - is its most important feature.
Focusing lenses are usually made of zinc selenide (ZnSe) using an anti-reflective coating. The focusing lens is either a plano-convex lens or a curved moon lens.
Focusing lenses are an integral part of the laser machine, and diameter, focal length, and coating are the core factors in selecting the raw material for the focusing lens.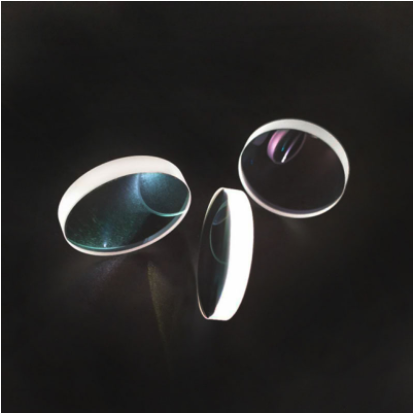 Laser focusing lenses are used to focus the collimated light from the laser beam in a variety of laser applications. Laser lenses include a variety of optical lens types, including PCX lenses, aspheric lenses, cylindrical lenses, or laser generator lenses. Laser lenses are designed to focus light in many different ways depending on the lens type, such as to a point, a straight line or a ring. Many different types of lenses can be used in this wavelength range.
What is the purpose of a focusing lens?
The diameter of the laser beam from a laser tube is typically about a quarter of an inch (240 parts per thousand). This is too large for practical engraving or cutting applications.
To achieve high quality engraving and precise cutting with your laser system, the laser beam is guided through a series of reflecting mirrors and focusing lenses.
The focusing lens narrows or "focuses" the laser beam to a very small, precise point, enabling the engraving or cutting of a graphic image with extremely accurate results. As the laser beam leaves the focusing lens, it takes the shape of an "hourglass", with the ideal focal length located in the center of the "hourglass".
Carbon Dioxide Lenses
Each lens has a different ideal focal length. In general, the ideal focal length is the same as the lens specification; i.e., a 1.5-inch focal length lens will have the ideal focal length at 1.5 inches from the lens.
Which lenses are suitable for which applications?
1.5-inch lens
Optional lens for high resolution engraving.
Recommended for lenticular engraving above 600 DPI resolution.
Recommended for small type or fine detail engraving.
Produces a spot diameter of 0.003 to 0.0065 inches.
Good cutting lens for thin (less than 1/16 inch) materials.
2- inch lens
Standard lens on most laser systems.
Versatile and suitable for engraving and cutting applications.
Recommended for lenticular engraving at 300 DPI to 600 DPI resolution.
Produces a spot diameter of 0.004 to 0.007 inches.
4-inch lens
Produces a focused beam at longer vertical distances
Special lenses are typically used for engraving in recessed areas (bowls or plates)
Used for cutting thicker materials.
Xi'an Huaxing Bolight Optoelectronics Technology Co., Ltd. is a high-tech enterprise. It specializes in the design, development, production and sales of laser pointer focusing lens and light source products. The company has perfect production equipment and a high level professional team of R&D, production and sales.
If you want to know more information, please contact us!