What Are the Best Materials for Fixed Bollards and How Do They Affect Safety?
Fixed bollards are an important safety feature in public spaces, providing a physical barrier between pedestrians, vehicles, and infrastructure. One of the most important considerations when choosing fixed bollards is the material they are made from. The material used can have a significant impact on the effectiveness of the bollards in improving safety. In this article, we will discuss the best materials for fixed bollards and how they affect safety.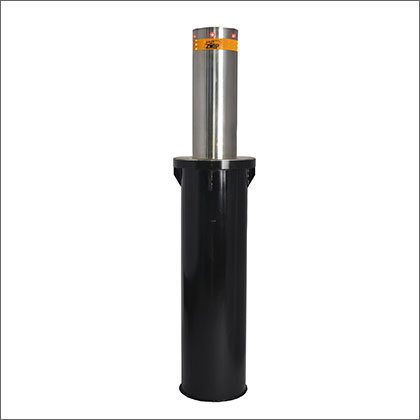 Steel is one of the most commonly used materials for fixed bollards. Steel bollards are durable, impact-resistant, and can withstand harsh weather conditions. They are also relatively inexpensive, making them a popular choice for many public spaces. However, steel bollards can rust over time, which can affect their structural integrity and reduce their effectiveness as a safety feature.
Concrete is another popular material for fixed bollards. Concrete bollards are heavy and sturdy, making them difficult to move or damage. They are also resistant to weathering and can be designed to blend in with the surrounding environment. However, concrete bollards can be expensive to install, and their weight can make them difficult to move if they need to be relocated.
Stainless steel is another material that is commonly used for fixed bollards. Stainless steel bollards are highly resistant to rust and corrosion, making them ideal for use in coastal areas or areas with high levels of precipitation. They are also easy to clean and maintain, and can be customized with different finishes to match the surrounding environment. However, stainless steel bollards can be expensive, which can be a deterrent for some public spaces.
Another material that is gaining popularity for fixed bollards is recycled plastic. Recycled plastic bollards are lightweight, durable, and resistant to weathering. They are also eco-friendly and can be designed to blend in with the surrounding environment. However, recycled plastic bollards may not be as impact-resistant as steel or concrete bollards, and their effectiveness in preventing accidents may be reduced.
In conclusion, choosing the right material for fixed bollards is an important consideration when improving safety in public spaces. Steel, concrete, stainless steel, and recycled plastic are all viable options, each with their own benefits and drawbacks. When choosing fixed bollards, it is important to consider the specific needs of the public space, such as the level of foot or vehicular traffic, and to work with a professional installer to ensure the bollards are installed safely and effectively.