What Are the Benefits of Cold Extrusion in the Pet Food Industry?
Extrusion, as you know, is a process whose objective is to achieve the cooking of the mixture of raw materials and ingredients, giving it the shape of a croquette to facilitate its subsequent handling.
In this article we will talk about cold extrusion specifically: what are its benefits for food and the advantages and disadvantages of the process.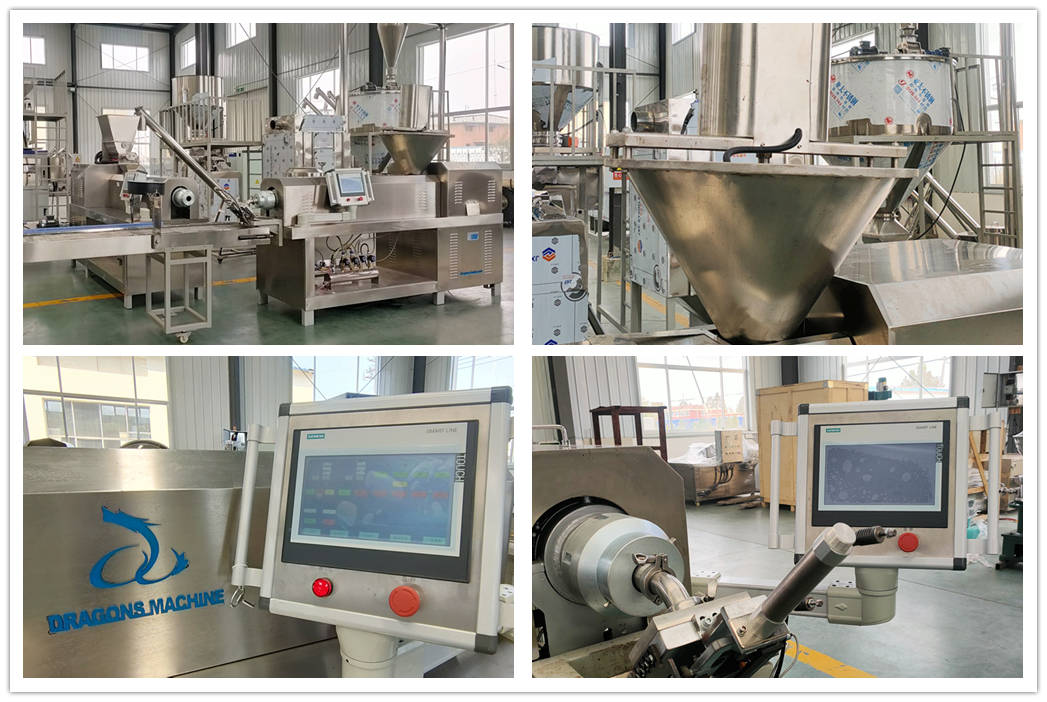 What is cold extrusion?
Cold extrusion is a process by which the temperature of the food does not increase and products of high density and humidity are obtained, such as cookies, muffins or sweets. The main difference is, as the name of this process indicates, in the temperature. Since in the "traditional" extrusion more than 100º C is needed to achieve the desired result.
Currently, at an international level cold extrusion is used for the production of:
• Candies
• Supplements
• Medicines
Furthermore, the results can be obtained in different formats:
• Cool
• Damp
• Half damp
• Dry
• Freeze-dried
• Dehydrated
What is the current context of this process in the Pet Food Industry?
This Pet Food Processing is gaining popularity as consumer preferences shift to products processed at lower temperatures in order to maintain nutritional value.
Its growth is related to the increase in demand for pellets (small portions of various agglomerated or compressed components) as a result of the growing need of owners to provide their pets with more and more quality and nutritional content, not only with balanced feed, but also in sweets, snacks and supplements.
What is the advantage of using Cold Extrusion?
One of the main advantages of this extrusion process is that it can be used to handle heat sensitive ingredients and components, as can be the case with some vitamins and minerals.
Mainly, cold extrusion is used for the manufacture of products in cases where it is necessary to finish the product before cooking or drying. It can be, for example, a cold extrusion of a co-product (two products combined in one) or a product with a high content of fresh meat.
This happens because ingredients with a high level of proteins, amino acids, fats and fatty acids perceive a reduction in pH when processing the matrix thermally.
With cold extrusion, it is possible to control the reduction in pH (which prevents certain microbes and pathogenic bacteria from replicating), providing a stable pH level in the products to avoid reactions such as protein denaturation, moisture purging or discoloration.
In addition, this process avoids the use of water, an element that increases the chances of producing yeast and / or mold, and for which a considerable amount of preservatives is added to reach the expiration date of 24 months.
Some of the ingredients and raw materials that are most used for cold extrusion products are pieces, bone material, liver and / or lung of fish, pigs, cows and poultry.
In summary, the advantages of cold extrusion are:
• Nutrients are not subject to high levels of mechanical shear and temperature, thus maximizing nutrient supply and minimizing costs, as hot extrusion adds nutrients to compensate for damage caused during the process.
• Crumbs can be obtained easier as heat damage does not occur?
• The cost of a final product is reduced by the lower use of energy and miscellaneous inputs.
• A larger quantity of "wet" ingredients can be incorporated, allowing more fresh ingredients to be used.
• A lower level of lipid oxidation is obtained, which makes the final product more nutritious and durable.
• There is the possibility of joining two formulas to adequately respond to a need for a particular species or breed.
• For carnivorous species feed, it is not necessary to use starchy ingredients, thus reducing feed costs.
Brief explanation of the cold extrusion process
The idea of cold extrusion is to form a dough in the shape of a tube or dense rope from the extruder of a diameter approximate to the one that is wanted for the finished product. These "strings" of product that come out of the extruder machine are transported to a machine that turns them into small granules, which will subsequently be subjected to the drying process.