Some things about Hot Dipped galvanized wire
Hot-dip galvanized wire is made of high-quality low-carbon steel wire rod.
Characteristics of hot-dip galvanized wire: Galvanized iron wire has good toughness and elasticity, and the maximum amount of zinc can reach 300 g/square meter. It has the characteristics of thick galvanized layer and strong corrosion resistance.
Application of Hot Dipped galvanized wire: The products are widely used in various fields such as construction, handicrafts, weaving wire mesh, highway guardrails, product packaging and daily civil use.
Galvanized wire is divided into hot-dip galvanized wire and cold-galvanized wire (electro-galvanized wire), the difference is:
Hot-dip galvanizing is immersion plating in a heated and molten zinc solution. The production speed is fast, and the coating is thick but uneven. The minimum thickness allowed by the market is 45 microns, and the maximum can reach more than 300 microns. The color is darker, consumes a lot of zinc metal, forms an infiltration layer with the base metal, and has good corrosion resistance, and hot-dip galvanizing can be maintained for decades in an outdoor environment.
Cold galvanizing (electro-galvanizing) is to gradually coat zinc on the metal surface through the unidirectional current in the electroplating tank, the production speed is slow, the coating is uniform, the thickness is thin, usually only 3-15 microns, the appearance is bright, and the corrosion resistance is poor. It usually rusts in a few months.
Compared with hot-dip galvanizing, the production cost of electro-galvanizing is lower.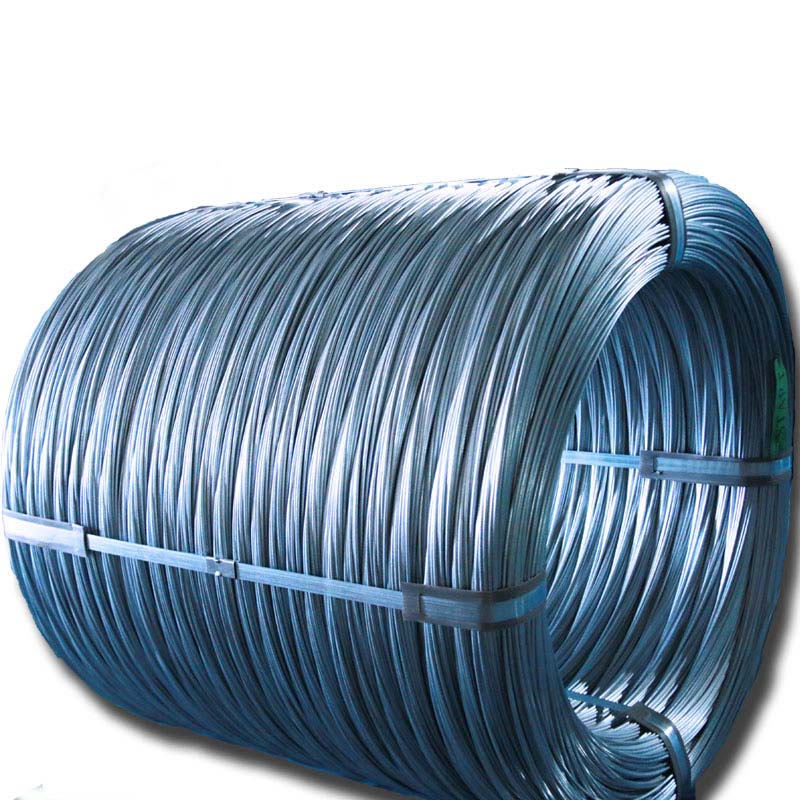 Hot dip galvanizing application range:
Because the resulting coating is thicker, hot-dip galvanizing has better protective properties than electro-galvanizing, so it is an important protective coating for steel parts used in harsh working environments. Hot-dip galvanized products are widely used in chemical equipment, petroleum processing, marine exploration, metal structure, power transmission, shipbuilding and other industries. , highway guardrails, etc., have been widely used in recent years.
Galvanized wire can be divided according to its use:
22# (0.71mm) iron wire for construction bundling, low price, good flexibility and not easy to break, is one of the most ideal binding wires in the construction industry. Mainly use low zinc cold dipped iron wire.
The handicraft iron wire is specially processed with a single wire, without breakage, the amount of zinc applied is uniform and bright, and the general price is slightly more expensive.
Galvanized wire also includes spreading wire: one plate weighs about 100kg-1000kg per roll, which is mainly used in industry, agriculture and animal husbandry.