How to Know if Airport Barricade Lights Are Good Lights
The use of barricade hazard lights is important to maintain the safety of drivers and potential workers. So it makes sense that for companies that use barricades or traffic cones, buying good lights is a high priority. But how do you know if a light is good or not? What exactly makes them different from each other, and what makes them top-notch?
extraordinary visibility
The purpose of barricade hazard lights is to draw attention to surrounding safety equipment during rain, fog, storms, or when it is difficult to see at night. By blinking or staying on for a steady stream of light, drivers and pedestrians will know where it is and hopefully prevent them from hitting any roadblocks or equipment. That's why a good light should be able to produce a strong beam to pass through hard-to-see places. You should be able to see how far the light is visible by looking at the light's nominal nighttime range. Typically, LED lights are brighter than incandescent lights. However, the position of the light also has an effect on visibility. 360-degree directional lights are essential for airports due to incoming aircraft and ground traffic.
As far as what you might read in a product description, let's look at an example! Our dual-mode hazard lights have a nominal nighttime range of 2 miles or 3.2 kilometers with a 360° horizontal output. That means it can be seen from any angle from two miles away. It also has four red LEDs with an effective intensity of 8 candela. Considering that the luminous intensity of the light from an ordinary candle is about 1 candela, which is 8 times more powerful.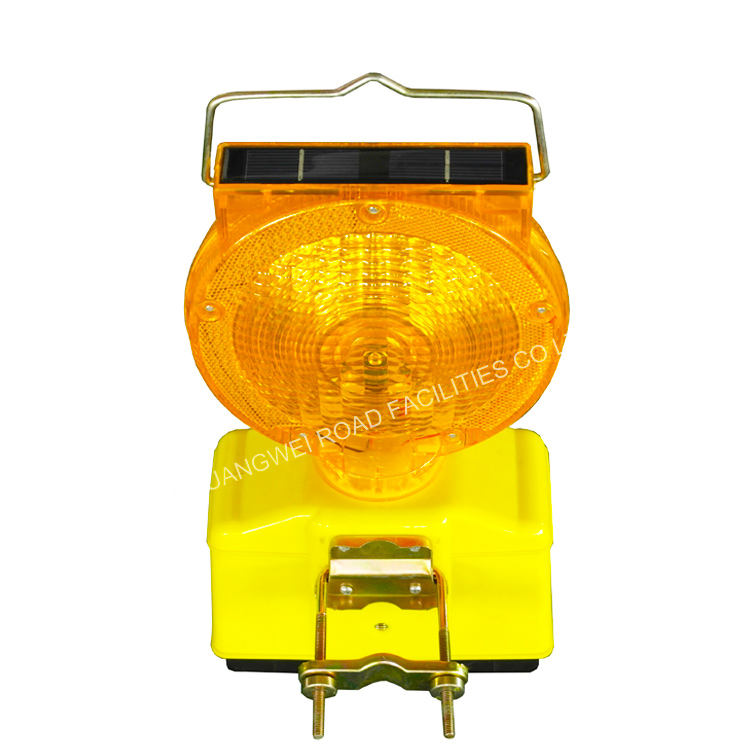 multiple uses
When buying airport barricade lights, you want value for money, which means looking for multiple uses in one light. For example, our dual-mode hazard lights allow flashing or steady light, meaning you can use the same light for different project needs. Additionally, you can attach our lights to 10" low barricades and 24" medium barricades so they can be used in more locations in the airport. Instead of buying two lights, you can save money and storage space by looking for lights that serve multiple purposes.
high resistance
A high-quality hazard light should be able to withstand the natural elements without much problem. If they shorted out every time it rained, they wouldn't be much use for outdoor barricades and construction sites, would they? While most barricade lights won't go out with a little drizzle - at least they shouldn't - a good barricade light can withstand heavy rain without failing, won't degrade around construction areas full of flying dust, and standing strong winds can destroy quality Poor light, but still works well in extreme temperatures. A lamp that still gets the job done when subjected to freezing to negative temperatures or scorching up to 150 degrees Fahrenheit is the definition of durable.
Also, you should always ask about ingress protection, which classifies and rates the degree of protection of mechanical and electrical enclosures against intrusion, dust, accidental contact, and water. For example, our dual mode hazard lights are water and dust resistant and IP65 compliant. That means it's dust-tight and no dust gets into the light. To test this, vacuum was applied for up to 8 hours depending on the airflow. This also means that water sprayed from the nozzle (0.25") from any direction will not have any detrimental effects. To test this, the lights were sprayed at 12.5 liters per square meter of water at 4.4 psi for 1 minute at a distance of 9.8 feet for at least 3 minutes.
extremely reliable
When choosing a good lamp, it's good to know it's worth it. Don't settle for cheap lights that might glow after a few months of use. Instead, opt for something reliable, like durable, heavy-duty dual-mode hazard lights that will last a while and come with powerful batteries, even solar cells. Solar lights are mostly self-sufficient, so as long as they can get light from the sun during the day, they will continue to glow.
Reliable lights are not only those that can be powered by themselves, but also those that can be activated based on the amount of ambient light. By turning off when it's bright and triggering when it's dark, these barricade lights for sale can last a long time. Speaking of power saving, not only are LED lights brighter than regular incandescent bulbs, but their power saving properties also make them last four to five times longer! While they're more expensive, you won't be replacing them very often.
Be sure to take the time to research a light to make sure it proves reliable in the future. You may keep lights at airports for a number of reasons, so whether they're in use or waiting for an opportunity, you want to make sure they're working properly. One of our customers at Gunnison-Crested Butte Regional Airport has had lights for over 7 years and they are still working as they were the day they were purchased.Inquire Now