How to distinguish the quality of Medical Uniform Fabrics?
How to distinguish the quality of Medical Uniform Fabrics? For medical uniforms, the quality of the fabric has a great impact. A good medical clothing can firstly establish an effective isolation layer between medical staff and patients, and secondly, medical clothing with good fabric has a good visual effect on the body. Clean and tidy to enhance the image of medical staff and medical institutions. The identification of Medical Uniform Fabrics depends first on the fabric, and secondly on the dyeing quality.
Good medical uniforms and medical uniform fabrics require breathability, moisture absorption, shape retention, abrasion resistance, easy washability, quick drying, antibacterial properties and washability. Then there are only two factors that affect the quality of clothing fabrics: 1. Raw materials for manufacturing Medical Uniform Fabrics. Second, the dyeing of medical clothing raw materials is good or bad.
How to identify the quality of Medical Uniform Fabrics?
The advantages of cotton fibers are breathability and moisture absorption. The advantages of polyester fibers are that they are strong, cool, shape-retaining, abrasion-resistant, easy to clean, and quick-drying. The proportion of polyester-cotton fibers should be mixed with less cotton content and more polyester fibers.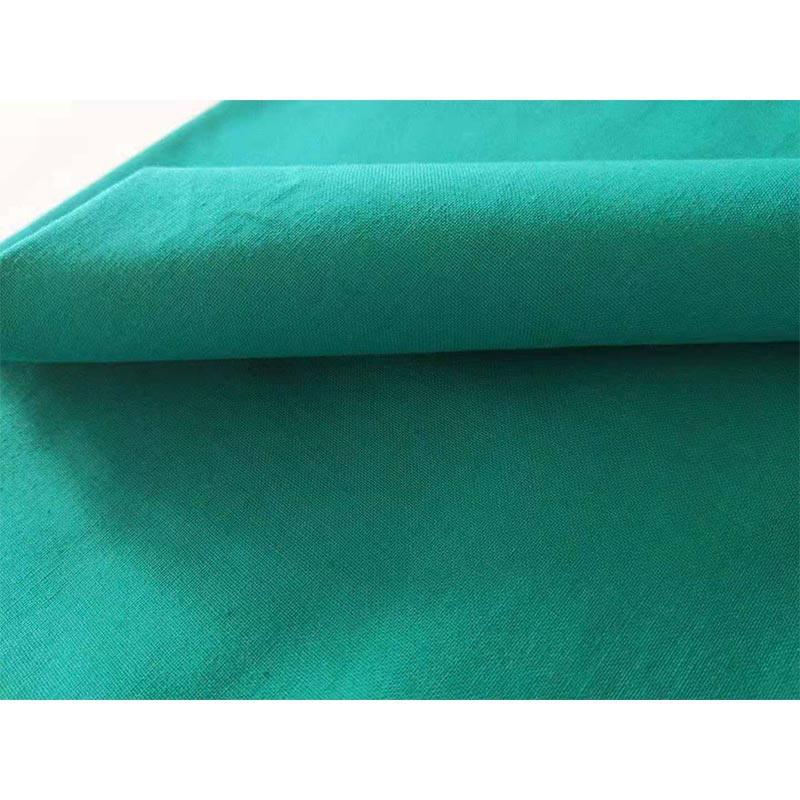 Identification method: combustion method. This is also an intuitive approach widely adopted in the industry. Pure cotton cloth, ignited a little, the flame is yellow, and the burning smell is the same as burning paper. After burning, the edges are soft, leaving behind a small amount of gray-black flocculent ash; it emits thick black smoke and a poor aroma, the edges become hard after burning, and the ashes are dark brown clumps, but they can be crushed.
The dyeing of raw materials for medical and nursing garments requires a chlorine bleaching process. Due to industry characteristics, when doctors and nurses work with patients, their clothes are contaminated with alcohol, disinfectants, body stains, blood stains, drug stains, etc. Therefore, washing must be sterilized at high temperatures. Hospitals use sodium hypochlorite (NaClO) disinfectant, commonly known as 84 disinfectant. Regular fabrics will fade but not yellow with this detergent. Since medical uniforms and textiles must use this medical industry standard washing method, fabrics that are resistant to chlorine bleach, easy to wash and dry, autoclavable, antistatic, bactericidal, antibacterial and inhibit bacterial growth should be selected - fabrics for medical uniforms . This is a core factor in purchasing medical clothing and hospital textiles.
A good identification method: immersion method. Soak the fabric directly with 84 disinfectant for 30 minutes. If the fabric still retains its original bright color, the fabric will be treated to resist chlorine bleach.
To distinguish the quality of Medical Uniform Fabrics, one is to look at the fabric, and the other is to see whether it is high-temperature chlorine bleaching. Medical uniforms that meet the above two requirements must be of high quality. At the same time, high-quality medical uniforms also have the advantages of breathability, moisture absorption, wear resistance, good texture, and easy care. Having a high-quality medical uniform is a configuration that every medical staff should have.