Do you really know about Corrugated metal pipe?
Definition
The corrugated metal pipe is a kind of appearance like a regular wave-like pipe, commonly used corrugated metal pipes are carbon steel, and stainless steel, but also steel lined with plastic, aluminum, etc.. Mainly used for the need for a small bending radius non-concentric axial transmission, irregular turning, expansion, or absorption of thermal deformation of the pipeline, or not easy to use fixed elbow installation occasions to do the connection between the pipeline and the pipeline, or the connection between the pipeline and equipment use.
Metal bellows as sensitive components, shock-absorbing components, compensation components, sealing components, valve components and pipeline connections, widely used in automatic control and measuring instruments, vacuum technology, machinery industry, power industry, transportation and atomic energy industry and other fields.
Metal bellows choose different metal materials for different applications. Because of its different materials, the performance and use of the processed metal bellows are also different.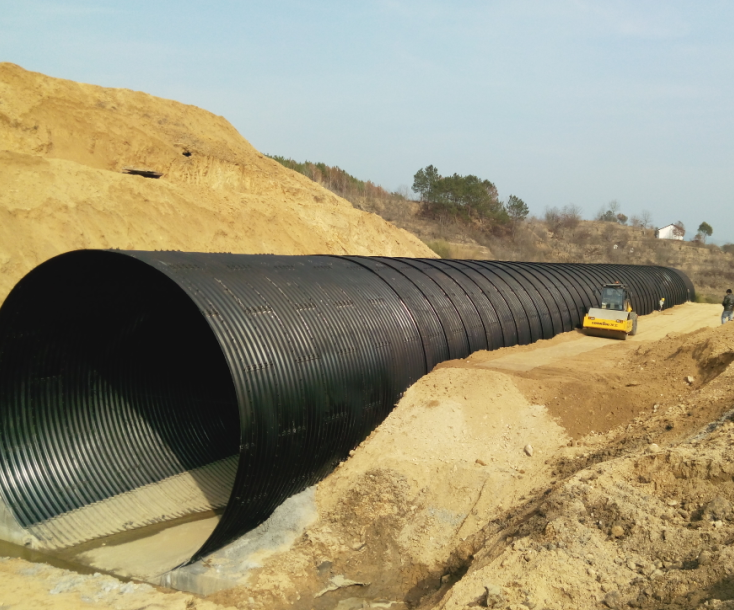 Classification performance
The performance, material selection and use of metal bellows are as follows.
Brass bellows
H80 H -60℃~+100℃ Lower elasticity, greater hysteresis and after-effect, better brazing. Can be used as a measuring element in non-corrosive media and instrumentation with low precision.
Tin bronze bellows
QSn6.5~0.1×-60℃~+100℃ Good elasticity, strength and corrosion resistance, small hysteresis and elastic after-effects, good brazing properties, widely used as a measuring element.
Beryllium bronze bellows
QBe2 P -60℃~+150℃ It has small hysteresis and elastic after-effect, high elastic stability, corrosion resistance and non-magnetic. Mostly used in high precision measuring instruments.
Stainless steel bellows
1Cr18Ni9Ti G -194℃~+400℃ Has high bending fatigue strength and corrosion resistance, good welding performance. Can be used for measuring, sealing, connecting and compensating elements in corrosive media
Design
The theoretical basis of metal bellows design is plate and shell theory, material mechanics, computational mathematics, etc. There are more parameters for the bellows design, and the focus of the design calculation is different due to the different uses of bellows in the system. For example, the bellows are used for force balancing element, which requires the bellows to have constant or little change in its effective area within the working range, and for measuring element, which requires the elastic properties of the bellows to be linear; for vacuum switch tube as a vacuum seal, which requires the vacuum sealing, axial displacement and fatigue life of the bellows; for the valve as a seal, which requires the bellows to have certain pressure resistance, corrosion resistance, temperature resistance, working displacement and fatigue life. According to the structural characteristics of the bellows, the bellows can be treated as a circular shell, a flat conical shell, or a circular plate composed of. The design calculation of the bellows is also the design calculation of the circular shell, flat cone shell, or ring plate.
The calculated parameters are stiffness, stress, effective area, instability, permissible displacement, pressure resistance and service life.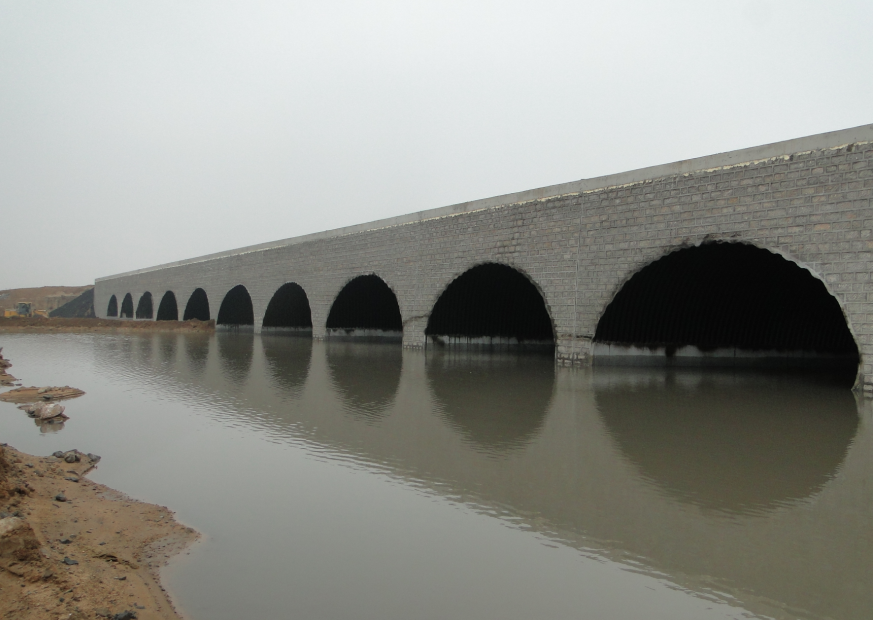 Operating temperature
The operating temperature range of metal bellows type components is wide and is generally given before the design and manufacture of the elastic element. Some bellows for special applications have an inner cavity that can withstand pressures of up to 25 MPa by passing liquid oxygen (-196°C) or liquid nitrogen at lower temperatures. Large corrugated expansion joints for pipe network system connection (nominal diameter sometimes exceeds lm), require a pressure of 4MPa, temperature resistance of 400 ℃, and a certain degree of corrosion resistance stability. The temperature adaptability of the elastic element depends on the temperature resistance of the elastic material used. Therefore, according to the use of the temperature range of the elastic element, choose the appropriate temperature performance parameters of the elastic material, in order to process and manufacture qualified bellows-type components.
Corrugated metal culvert pipe, corrugated steel culvert pipe, steel culvert pipe, corrugated metal culvert pipe, arch corrugated steel pipe and highway corrugated steel pipe culvert pipe manufactured by Yitong have a wide range of applications. Contact us now to get a quote.