Different types of Road Crash Barriers
As road technology gets more and more advanced, highways are being designed to make your travel faster, thereby significantly reducing travel time. However, in recent years, these very highways have emerged as major accident hot spots with hundreds of commuters having died due to crashes from drunken driving, overspeeding, etc.
In India, the situation is particularly grim with the country reporting as many as 4,67,044 accidents in 2018. In fact, according to a report by the World Health Organization (WHO), India has only 1% of the world's total vehicles but accounts for at least 6% of the road accidents of the world.
Therefore, it is important that highway authorities should make all the necessary arrangements to make travelling safer. One way to ensure the safety of both pedestrians and vehicles and streamline traffic is to install crash barriers.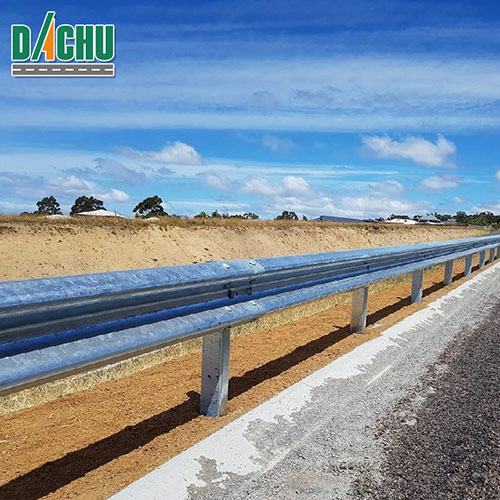 These are essentially barricades that demarcate carriageways on roads. They can be installed on the sides of the roads to separate pedestrians from vehicles and also in the middle of the road to separate traffic. The main benefits of installing road crash barriers include:
Increased safety on roads for both vehicles and pedestrians

Need for a lesser amount of maintenance as compared to other types of equipment

Streamline traffic thereby reducing the chances of traffic congestion
Types of Crash barriers
There are various types of plastic road crash barriers available in the market, which are easy to install and require less maintenance than concrete road barriers. Here are the different types of crash barriers available based on the utility they serve:
Roadside Barriers
These are primarily installed on the side of roads or in the middle of the road to separate two carriageways. Since roads are often prone to traffic diversion and route changes, these barriers are perfect as they can be easily dismantled and put back together at a different place.
Workzone Barriers
Workzone barriers are best for cordoning off a particular portion of a road where construction, repair or maintenance work is being undertaken. Such barriers demarcate the work area, ensuring the smooth movement of traffic on the rest of the road.
Rigid Barriers
Rigid barriers are basically road dividers made out of concrete or metal. Since they are strong, they can withstand multiple impacts without the need for any repair. However, being made out of concrete, they have very little movement and flexibility. Therefore, they cannot be moved and are not great for roads that may see frequent road diversions.
Semi-Rigid Barriers
Semi-rigid barriers are road safety barriers that are made out of steel beams rather than metal or concrete. They are a little more flexible than rigid barriers but are less stable.
Flexible Barriers
These barriers are usually made up of plastic and can include a range of barriers, such as orange cones, low profile barriers, speed breakers, etc. They are easy to install and dismantle depending on traffic needs. They are also far cheaper than concrete road barriers, thereby making them the perfect choice for road design.