Basalt fiber and its application
Basalt fiber (Basalt Fiber, referred to as BF) is a new type of inorganic environmentally friendly high-performance material, the color is generally brown, some like gold. It is composed of oxides such as SiO2, Al2O3, CaO, FeO, and a small amount of impurities, and each component in the fiber has its specific properties. Basalt continuous fiber As a reinforcing material, basalt fiber not only has good stability, but also has excellent mechanical properties and corrosion resistance. In addition, it has the advantages of good insulation, excellent thermal insulation and sound insulation performance, and good wave transmission performance. Because basalt ore itself gives basalt fiber many excellent properties, basalt fiber itself has high durability and excellent mechanical properties, and these advantages are very practical in military and civilian fields.
At present, the fireproof cloth woven from basalt fiber has been used in the production of flame retardant and heat insulation protective clothing and fire blankets. The products are mainly used in fire protection, metallurgy, military and other industries. A potential market for basalt fiber is to replace glass fiber. In the field of building reinforcement, the performance of basalt fiber is close to that of carbon fiber, but the price is several times or even dozens of times lower than that of carbon fiber. Dependence on carbon fiber. In terms of composite materials, it can be compounded with various resins to form composite materials, which can be used as structural materials, and can be used for wind turbine blades, vehicle hull structures, corrosion-resistant and pressure-resistant pipes and storage tanks, and printed circuit board substrates.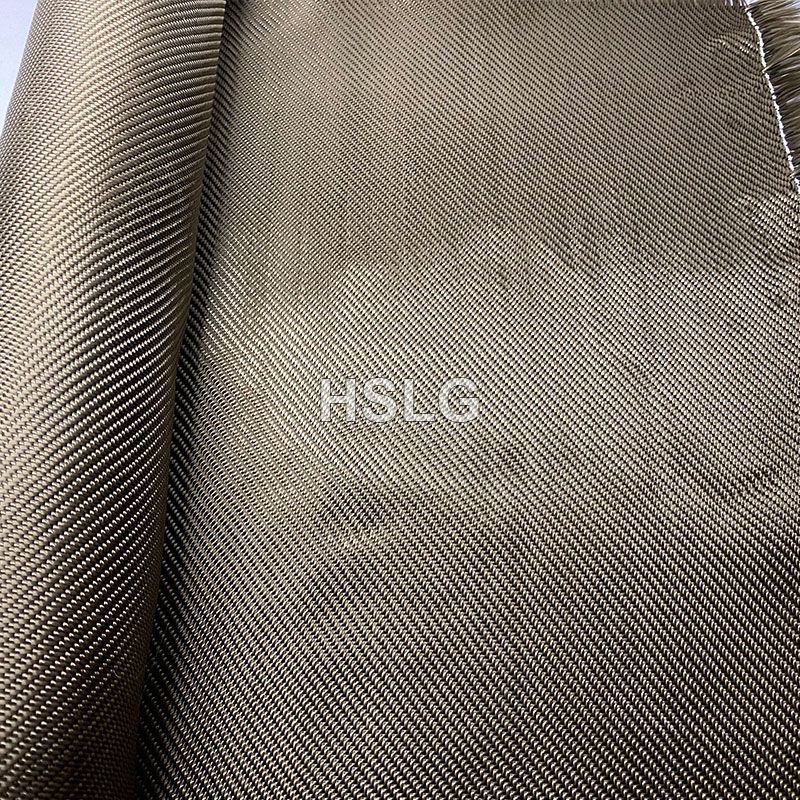 1 Used in the field of fire protection and heat insulation
Basalt is widely distributed and cheap in my country. Its fiber manufacturing cost is low. Compared with chemical fiber, glass fiber, carbon fiber, etc., it has obvious comprehensive advantages and great substitution potential. It is a new product with high-tech content and high added value.
In recent years, green fireproof and thermal insulation materials have gradually attracted people's attention. As a green material, basalt fiber has become the preferred material for fire and heat insulation. It has the characteristics of light weight, fire resistance, heat insulation and beautiful appearance. The basalt fiber composite fire and heat insulation material composed of basalt fiber fabric layer, high temperature resistant rubber layer, polyester fiber film layer, vapor deposited aluminum reflective layer and flame retardant viscose and Basofil blended fabric layer has good flame retardant heat insulation and high temperature resistance. Performance, in high temperature environment, can absorb part of the heat, better heat insulation effect, and will not burn, can play a better protective role, used in fire protection, petrochemical, military and metallurgy and other fields.
2 for the automotive field
Basalt fiber not only has high strength, good thermal stability, not easy to damage the pair, low wear, stable friction coefficient, but also reasonable price. The application of basalt fiber to friction reinforcing materials is not only beneficial to increase the life of automobile friction materials, improve the service temperature of friction materials, but also solve various unfavorable factors of the current friction materials, and is conducive to solving the thermal recession phenomenon of traditional automobile brakes. Thereby reducing the occurrence of traffic accidents.
The basalt fiber automobile filter material can filter and separate the solid particles in the automobile exhaust under high temperature conditions, so as to reduce the urban pollution caused by the automobile exhaust gas, and the filter material has the advantage of maintaining stable performance under high temperature conditions for a long time.
The application of heat-insulating and sound-absorbing basalt fiber materials in automobiles is conducive to improving the sound insulation performance of automobiles and the outside world, as well as reducing the noise generated by automobile parts.
3 Used in the field of construction engineering
Basalt fiber reinforced concrete is a new type of concrete composite material formed by incorporating basalt continuous fibers or discontinuous fibers into concrete in a reasonable amount and in an appropriate manner, retaining the advantages of high compressive strength of concrete, and increasing its tensile and wear resistance. And impact resistance and other properties, play the role of reinforcement, strengthening and toughening, and prolonging service life in concrete engineering. Basalt fiber is a typical silicate fiber with natural compatibility. It is easy to disperse when mixed with cement concrete and mortar. Freshly mixed basalt fiber concrete has stable volume and good workability.
Compared with ordinary concrete, basalt fiber concrete also has superior temperature resistance, shrinkage resistance and corrosion resistance, which is conducive to improving the durability of concrete projects and expanding the use range of concrete. Reasonable mixing of basalt fiber in concrete can improve the impact resistance of concrete, reduce its brittleness and improve the mechanical properties of concrete.
The raw materials for the production of basalt fiber are taken from natural volcanic extrusive rocks, and the raw materials hardly contain any components that are harmful to human health, which makes the promotion of basalt fiber concrete in the field of construction engineering has the significance of saving resources and being green.